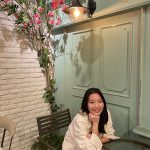 About Me
Hello! I have background in tutoring at a center before, and have worked with MOE as a teacher briefly as an intern. I am patient and empathetic and work well with children and students of all ages. My approach to teaching is to instil discipline and enhance interest in the subject.
Location you wish to go
Central
North
South
East
West
Qualification
University Undergraduate
Educational History
University Undergraduate
A Level
Tertiary Levels
For A Levels, I obtained 90 rank points. At University, I double major in Psychology and Social work, with first class honours.