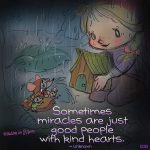 About Me
Rita has many years of teaching experience both locally and internationally. Having graduated from NTU/NIE with a Masters in Education specialising in English Language she has been able to apply her skills and adequately prepare students for primary, secondary and the AEIS/SAEIS examinations. Her degree in Psychology covering developmental psychology explains the strong bond she easily establishes with children and adolescents alike. She has a huge interest in helping students build on confidence so they do well academically. She loves teaching all areas in the English language subject following the MOE syllabus. She firmly believes in a robust teaching approach of ample practice for students, combined with accurate explanation and expert delivery to see students progress and produce relevant work to make it through examinations.
Qualification
Ex School Teacher
International School Level
Tertiary Levels
Editing and proofreading of all written assignments.