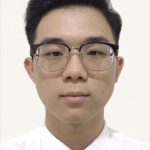 About Me
(2023) Business undergraduate in NTU specialising in Business Analytics.
I have experience teaching,
Secondary:
– Pure Chemistry
– Pure Biology
– Combine Science (Chem, Bio)
– E-Math
– A-Math
Primary:
– Math
– Science
– Chinese
Qualities about me that parents like,
Responsible:
– Every student will recieve a tailored revision schedule that helps both the parents and student to visualise the student's progress and improvements.
– After every lesson, I will have a post lesson review, either in person or a text message, with my student's parents to update on their child's progress and what they should take note.
Professional,
– Even though I'm not as professional as current/ex MOE teachers, but I will always review the latest subject syllabus published on SEAB website before starting my lesson.
– My unique teaching style have proven to be effective for all my students and it also helps them to better grasp teaching objectives and learning outcomes in school.
Qualification
University Undergraduate
Secondary Levels
Math
Additional Math
Science
Chemistry
Biology
Economics