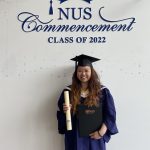 About Me
Passionate about helping students to be motivated to learn and improve. Have more than 6 years teaching experience and still very keen to help students obtain the best academic excellence possible.
Currently founder of tuition, Infinity Lab Academy, and full time tutor with more than 40 students.
Proven result for students who were super weak (failing when first attend) and scoring A/B after 5-6months of hard work. More than 95% of my students score A/A*  after having at least  6 months tuition with me. Experienced in conducting 1-1 lessons in small group. Able to access the students level of help and coach them individually based on their own learning pace. Specialised lesson plan for each student. I'll provide the notes and materials for lesson which are following MOE syllabus. 
Qualification
University Graduate
Educational History
University Graduate
A Level
Secondary Levels
Math
Additional Math
Science
Physics
Chemistry
Biology