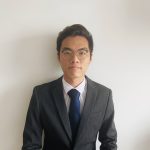 About Me
4 years experience in teaching secondary and H1/H2 math and science (physics, chemistry). Taught over 30+ students from N/O/IP streams, and students from various JCs.
I obtained 7A1 in O Level, full distinctions for 4H2 subjects (Physics, Chemistry, Math, Economics) in A Levels, as well as A+ grades in University level mathematics.
I focus on teaching interdisciplinary concepts between different topics and tackling tougher exam questions for additional revision to prepare my students for their exams.
Location you wish to go
Central
North
South
East
West
Qualification
University Undergraduate
Secondary Levels
Math
Additional Math
Science
Physics
Chemistry