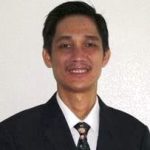 About Me
Tie Tet Siong (戴德祥 Dai De Xiang)
Age: 54

Gender: Male

Race: Chinese

Experience: 16 years

Specialize: Mathematics

Citizenship: Singaporean

Qualification: BEng (Hons) Mechanical Engineering

Awarded: 2nd Class Upper Honours Degree

University: University of Sunderland, UK

Occupation: Graduate Full Time Tutor

 
PERSONAL STRENGTH
With more than 2 decades of working experience in Mechanical Engineering Industry, I am able to cite real life examples to help students to absorb the subject faster and memorize easier.
I will impart to ALL my students on the TIPS to memorize Mathematical Formulas instead of only memorize by hard.
I have tutored more than 100 students since year 2008.
Besides specializing in Mathematics, I am also good in teaching other subjects like:
Primary (Chinese, Higher Chinese, English, Math, Science)
Secondary (Chinese, Higher Chinese, E/A Math, Combine/Pure Science)
JC/Poly/ITE (H1/H2 Math, H1/H2 Physics, Engineering Math).
Students who followed my instructions closely, guarantee score more than 85%.
Adopting Japanese Renshu system, I am good in (i) the technique to prepare for examination and (ii) schedule planning to suit students' study pace.
PROFESSIONAL ACHIEVEMENT
I scored 100% in one of the Mathematics subject during university studies (see below). This sounds impossible but it proves that I know the exam technique very well. I would like to impart this skill to ALL my students.
With 9 hours of intensive revision, I helped a Primary 4 student (with mild Dyslexia) to improve her marks from 35% to 70% (see below).
Successfully helped an NA Level student from failing E-Math to score A1 (see below).
TESTIMONIALS AND REFERENCES
From mum of NA Level E-Math student – Teach like a certified MOE teacher
From mum of P4 Science mild dyslexic student – Improved from 35% to 70% in 9 hours
From mum of PSLE student – helped this student to score A for English, Math and Science
| | | |
| --- | --- | --- |
| Certified MOE teacher | 35% to 70% in 9 hours | Score A for English, Math and Science |
|   |   |   |
BENEFITS OF MY STUDENTS/PARENTS
Every month students will receive a small packet of snacks.
Every year during Chinese New Year, students will receive a red packet.
At any time, if the students/parents refer any students to me successfully, the students/parents will receive a referral fee.
Qualification
University Graduate
Pre Primary Levels
English
Mathematics
Chinese
Primary Levels
English
Math
Science
Chinese
Secondary Levels
Math
Additional Math
Science
Physics
Chemistry
Biology
Chinese
International School Level
Mathematics
Physics
Chinese
Tertiary Levels
Math, physics, mechanical engineering